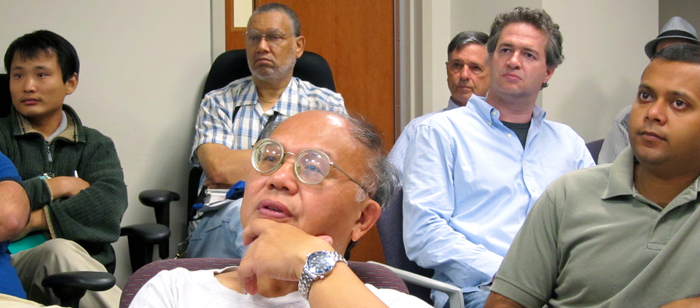 Our department holds a number of research-related events of interest to students, staff, faculty and the general public.
Our annual research review is a one-day event held at the end of the Spring semester where CSEE faculty, research staff, and students present their research.
We hold regular research talks where researcher present their work in a one hour presentation with plenty of time for questions and discussion.  The presenters are a mixture of visiting collaborators and UMBC speakers.
The weekly or bi-weekly meetings of some of our larger research centers and laboratories are open to visitors.  Feel free to contact a laboratory you are interested in to see when they have open meetings.
Many of our larger collaborative projects hold one- or two-day project meetings that are open to the public.  Watch the CSEE news feed for information.