MEMBER BIOGRAPHIES
Ted Bedwell
UMBC Alum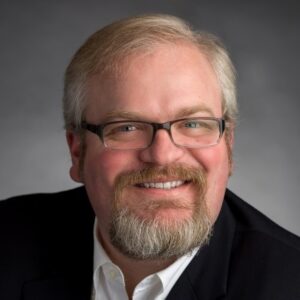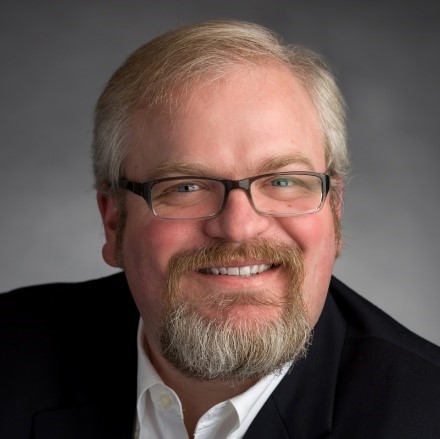 Ted Bedwell is a graduate of UMBC class 97/99 B.S/M.S. Computer Science. After graduate school, Ted became research faculty at UMCP as part of a joint venture between the Department of Computer Science, the Department of Geography, and NASA. A global internetworking provider recruited him as a WAN operations engineer, where he spent six years of his career before transitioning to the network security product space.  As director of engineering for Sourcefire, Ted lead a software engineering organization through a successful IPO and subsequent acquisition by Cisco. As a technical leader at Cisco, he has formed and developed a robust software architecture practice overseeing Cisco's network security product business.
---
Gargi B. Dasgupta
UMBC Alum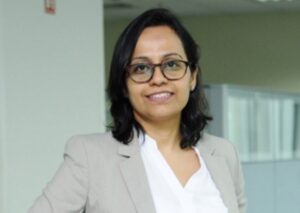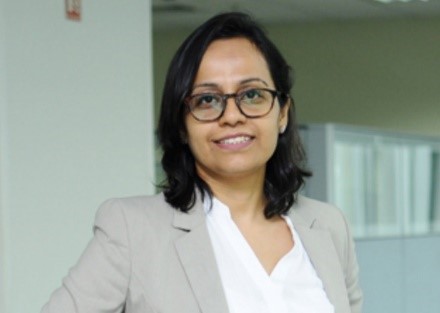 Gargi B. Dasgupta is the Director of IBM Research, India and CTO of India, South Asia. In her current role, Gargi is responsible for technically leading global and India-specific innovations in the area of business process, application and IT operational analytics – with an emphasis on cognitive solutions for automation and optimization. She is the global area strategist within the AI and Cloud pillar in IBM Research owning the relationship with relevant business units.  She is the co-chair of the Services Science professional interest community at IBM Research, India. Gargi also serves as the Diversity leader at IBM Research India dedicated to promoting women in STEM. As a researcher, Gargi continues to collaborate with leading academic institutions as well as the IBM worldwide labs.
---
Rita McCardell Doerr
UMBC Alum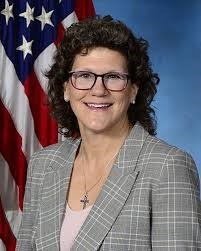 Dr. Rita Doerr has been employed as a Computer Scientist with the National Security Agency for over 36 years.  She is currently a Cyber Instructor within NSA's National Cryptologic School's College of Cyber.  As such, Dr. Doerr is currently in a 3-year technical development program focusing on cybersecurity education and training. Her current assignment is with NSA's Office of Academic Engagement.
---
Swarnali Haldar
UMBC Alum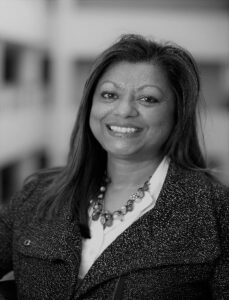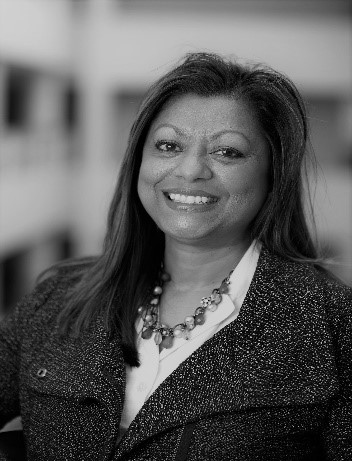 Swarnali Haldar was appointed NARA's Executive/Chief Information Officer (CIO) effective June 29, 2014. She is responsible for leading programs and projects for information systems and tools that allows customers to permanently preserve digitized as well as born digital information and tools for customers to discover NARA's holdings. She will continue to develop strategies to enhance NARA's capabilities to support records management.
Swarnali has been with NARA since February of 2013. Prior to her appointment as CIO, she served in the role of Deputy Chief Information Officer/Director of Operations. Before joining NARA, Swarnali served as the CIO for the Foreign Agricultural Service within the Department of Agriculture. She is an accomplished senior manager with domestic and international experience in leading the strategy and tactical operations of an information technology organization. She has proven experience in innovative, results-driven success managing a multi-million-dollar government information technology organization and has a proven track record for providing information services to headquarters as well as field offices.
She holds a Bachelor of Science degree in Computer Science from the University of Maryland Baltimore County (UMBC).
---
Ramya Joseph
UMBC Alum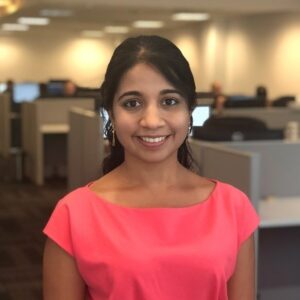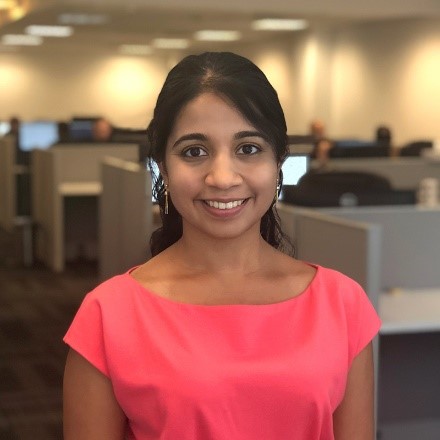 Ramya Joseph is the CEO and Founder of Pefin, an AI Fintech firm established in 2011. Before founding Pefin, she spent almost six years co-managing multi-billion dollar portfolios at Goldman Sachs in the High Frequency and Options Trading groups and Morgan Stanley in the Algorithmic Trading group. Prior to her Wall Street career, she was a software engineer at IBM, where she filed a patent at age 23. Ramya completed her MS in Computer Science, with a focus on Machine Learning and AI, and a MS in Financial Engineering from Columbia University in 2005, and was a National Science Foundation Scholar. Prior to that, she graduated summa cum laude, as a UMBC Honors College Scholar, with a major in Computer Science and a minor in Economics, in 2002.
As a CEO, founder, wife, and mother of three, Ramya is passionate about using technology to make a difference in the world. She spends her free time doing yoga, baking a pie, or reading non-fiction (not all at the same time).
---
Deen King-Smith
UMBC Alum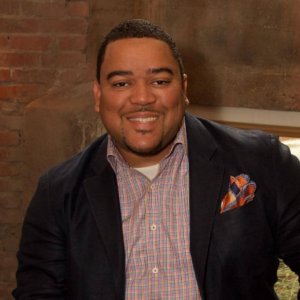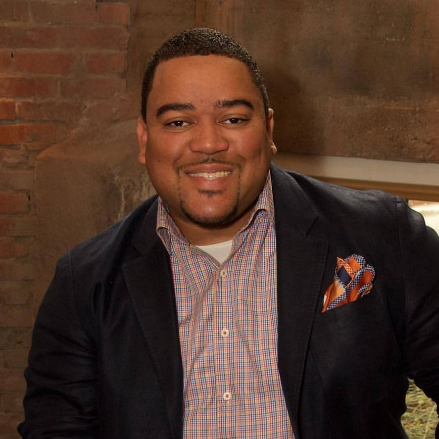 As the Senior Director for New Ventures and member of the executive leadership team at Movable Ink, Deen King-Smith is responsible for defining, directing, and launching new product and market initiatives.  Serving as global head of Movable Ink's Innovation labs, he oversees several cross-functional teams consisting of product, sales, marketing, engineering, business development, client experience, legal, and finance.  Prior to Movable Ink, Deen leveraged AI to modernize the workplace for the end-user at Microsoft, where he was responsible for the creation of Microsoft Intelligent Search.  Prior to his work with Search, he owned the Windows product strategy for enterprise browsing, defined the modern enterprise management and diagnostic story, and developed a way to increase the stability, security, and reliability of drivers in Windows while reducing time to market.  Deen has a passion for building great customer-centric solutions that solve problems while delivering both customer and company value.
---
John McBeth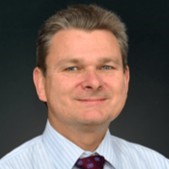 John McBeth has been a business executive in the Government contracting industry for over thirty years, focused primarily on national security.  He currently serves as an Executive Director at CACI, Inc.  Mr. McBeth has broad experience in the founding, growth and successful sale of multiple companies.
Mr. McBeth holds a B.S. in Physics/Engineering from Loyola College of Maryland and a Masters in Business (MAS) from The Johns Hopkins University.
In addition, Mr. McBeth is a founder and leader of Dream Builders, an interfaith community of teens and adults building and restoring homes for those in need.
---
David J. Mountain
UMBC Alum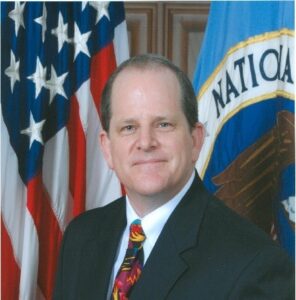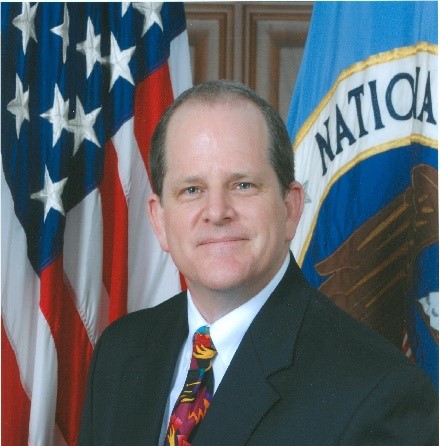 After a distinguished 40-year career, Dr. David J. Mountain retired as the Senior Technical Director of the Laboratory for Physical Sciences at Research Park, a Department of Defense research lab in Catonsville, MD.  The LPS-RP mission is to collaborate with industry, academia, and the government to drive innovative research that will improve advanced computing systems for a range of mission applications including cybersecurity, cryptanalysis, and complex data analytics.  His responsibilities included research activities in neuromorphic and probabilistic computing, advanced modeling and simulation, novel computer architectures, energy efficiency, productivity, and resilience.
He received a BS in Electrical Engineering from the University of Notre Dame, an MS in Electrical Engineering from the University of Maryland, College Park, and a PhD in Computer Engineering from the University of Maryland, Baltimore County.  Dr. Mountain's personal research projects have included radiation effects studies, hot carrier reliability characterization, chip-on-flex process development utilizing ultra-thin circuits, and neuromorphic computing.  He has been actively involved with 3D electronics research for 30 years.  He is the author of more than three dozen technical papers and has been awarded nine patents.  Dr. Mountain is a Senior Member of the IEEE and is a member of the inaugural class of the IEEE Computer Society's Distinguished Contributors.
---
Hiren Shah
UMBC Alum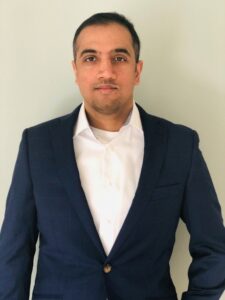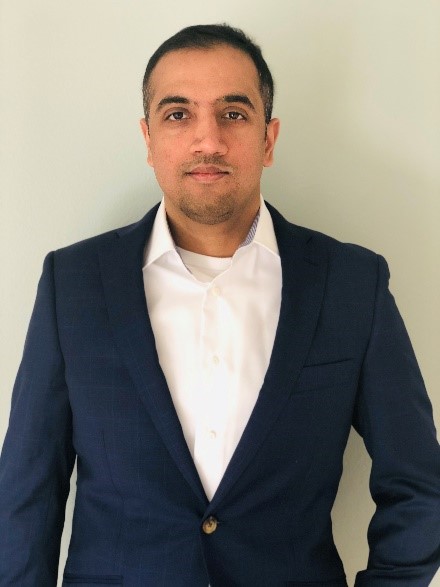 Hiren Shah is a seasoned product management leader in the Seattle technology industry with over 15 years of experience, specializing in SaaS, PaaS and IaaS offerings. He has worked across both large software enterprises and start-ups in Seattle.
At Microsoft, Hiren drove key business, product, and customer centric initiatives from the ground up in the Phone, Bing and Azure organizations. He is currently the Head of Products for the SAP on Azure business unit. He also served as the Director of Product Management at Apptio which provides SaaS applications for IT organizations to manage and align IT spend to critical business outcomes. While at Apptio, Hiren and his team helped grow the business from a start-up to a publicly traded company, with more than $200 million in annual revenue.  Over the years, Hiren has also worked with many Fortune 500 and Global 10000 enterprise IT leaders helping companies across a wide range of industries achieve their digital cloud transformation. Hiren has also served as a startup advisor to local Seattle area start-ups and has been associated with local start-up accelerating platforms.
On personal front, Hiren believes in the power of community and is passionate about causes supporting underprivileged children, diversity and inclusion in tech. He lives in Bellevue with his family. Some of his other passions are fitness, martial arts, and practicing mindfulness.
---
Kevin Stine
UMBC Alum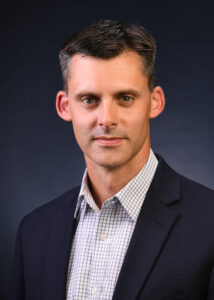 Mr. Kevin Stine is the Chief of the Applied Cybersecurity Division in the National Institute of Standards and Technology's Information Technology Laboratory (ITL). He is also NIST's Chief Cybersecurity Advisor and Associate Director for Cybersecurity in NIST's ITL. In these roles, he leads NIST collaborations with industry, academia, and government to improve cybersecurity and privacy risk management through the effective application of standards, best practices, and technologies. The Applied Cybersecurity Division develops cybersecurity and privacy guidelines, tools, and reference architectures in diverse areas such as public safety communications; health information technology; smart grid, cyber physical, and industrial control systems; and programs focused on outreach to small businesses and federal agencies. The Division is home to several priority programs including the National Cybersecurity Center of Excellence, Cybersecurity Framework, Cybersecurity for IoT, Identity and Access Management, Privacy Engineering and Risk Management, and the National Initiative for Cybersecurity Education.
---
Tina C. Williams-Koroma
UMBC Alum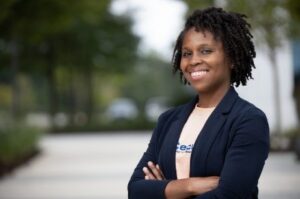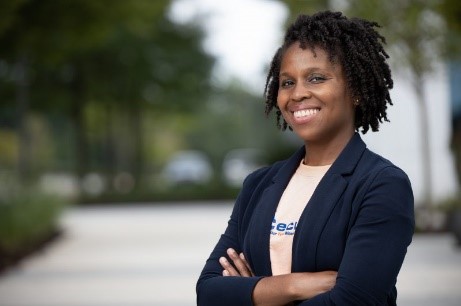 Tina C. Williams-Koroma, Esq., CISSP, PMP, is the President and CEO of TCecure, LLC, a cybersecurity risk management services company headquartered in Maryland. She is a Maryland licensed attorney and possesses a BS in Computer Science from the University of Maryland Baltimore County (UMBC), a MS in Management from Rensselaer Polytechnic Institute, and a JD from the University of Maryland Francis King Carey School of Law.  This cybersecurity expert is extremely community-minded, partnering with local institutions and contributing to several boards:
Prior to establishing TCecure, Tina Williams-Koroma started her career at Lockheed Martin as a software developer in the Information Systems Leadership Development Program. Her last position at Lockheed was a Corporate Internal Auditor in the Business Leadership Development Program. Full bio:  https://tcecure.com/tina-williams-koroma/
---
Andrea L. Yeiser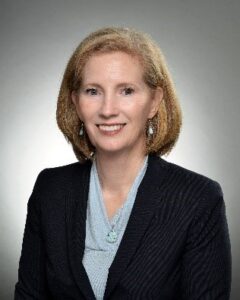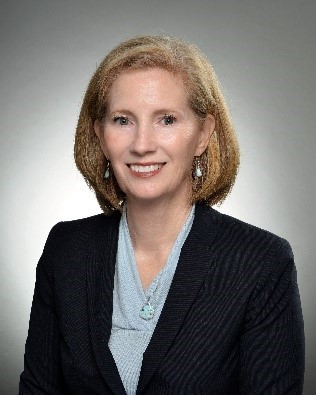 Andrea Yeiser is vice president of Engineering and Sciences, Cyber & Intelligence Mission Solutions for Northrop Grumman's Mission Systems sector.
In this role, Yeiser is responsible for the Engineering & Sciences (E&S) talent that supports the Cyber Intelligence Mission Solutions (CIMS) division. She oversees an organization of more than 2,000 employees that work in 25 states and the District of Columbia. She will lead the E&S CIMS organization in all aspects of engineering, sciences, development of advanced capabilities and employee growth and development. She is based in Annapolis Junction, MD.
Yeiser is a 39-year veteran of the corporation and has served in numerous executive leadership roles across the enterprise. Most recently, she served as vice president, Integration Operations, where she provided executive leadership with a focus on establishing a governance process and cross-sector compliance with the government, in addition to partnering with other sectors to develop and execute a roadmap for our digital transformation. Yeiser joined the company in 1981 with TRW before they were acquired by Northrop Grumman where she has held a variety of technical and program leadership positions in both the Aerospace Systems and Electronic Systems sectors.
Yeiser earned a bachelor's degree in computer science from the University of California and a master's degree in electrical engineering from California State University in Long Beach California. She also has completed the Strategic Management Program at Harvard Business School and is a six-sigma black belt.
Yeiser is the executive sponsor for the Northrop Grumman Women's Initiative for Networking & Success-STEM, an employee resource group. She was born and raised in California before moving to Illinois and has now relocated to Baltimore.