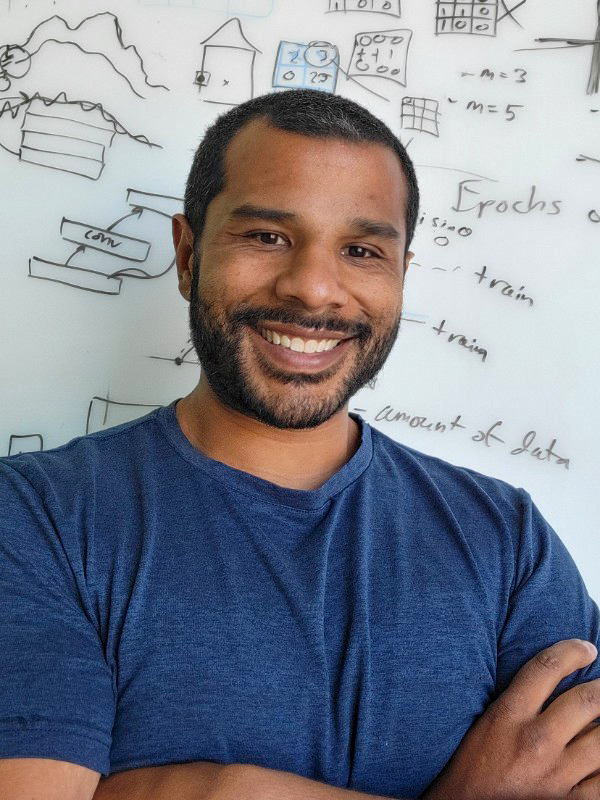 Position
Associate Professor of Computer Science and Electrical Engineering
Office
358 Information Technology and Engineering (ITE) Building
Contact Information
University of Maryland, Baltimore County
1000 Hilltop Circle
Baltimore, MD 21250
E-mail: jbrook1@umbc.edu
Education
M.D. Washington University in St. Louis, 2012
Ph.D. Neuroscience, Washington University in St. Louis, 2012
B.S. Biological Sciences, UMBC, 2004
Research Areas
Computational psychophysiology, algorithm development, wearable devices, and Human-System Interaction.
Biography
Dr. Brooks is a physician-scientist with an interest in using mobile/wearable technologies to understand, predict, and influence human behavior and health.  Prior to joining UMBC as an Associate Professor of Computer Science and Electrical Engineering, Dr. Brooks has worked in private industry and US Government laboratories in which he conducted and led multiple research programs.  Over his research career Dr. Brooks has published or co-authored several peer-reviewed manuscripts in the areas of social/team interaction dynamics, psychophysiology, computational neuroscience, behavioral neuroscience, and dynamical systems.
In addition to his research credentials Dr. Brooks is a licensed physician in Virginia, Maryland, and D.C.