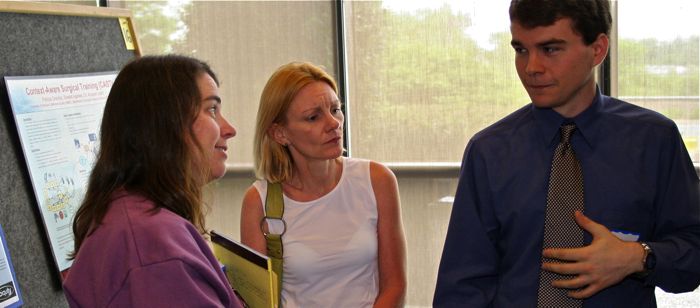 At the end of each Spring semester the UMBC Computer Science and Electrical Engineering department holds a one-day event where faculty, research staff and students present their latest research results. The event consists of a single track of presentations, posters and demonstrations from all three of the department's core programs: computer science, electrical engineering, and computer engineering.  Our Research Review is open to the public and is a good way for prospective collaborators and students to find out about the research our department is doing and meet and network with current faculty and students.
The review takes place at the in the large conference room of the UMBC Technology Center's business incubator and accelerator building.  Ample free parking is available.  The event typically runs from 9:00am to 4:00pm and a free buffet lunch is provided.
Here are links to recent CSEE Research reviews.